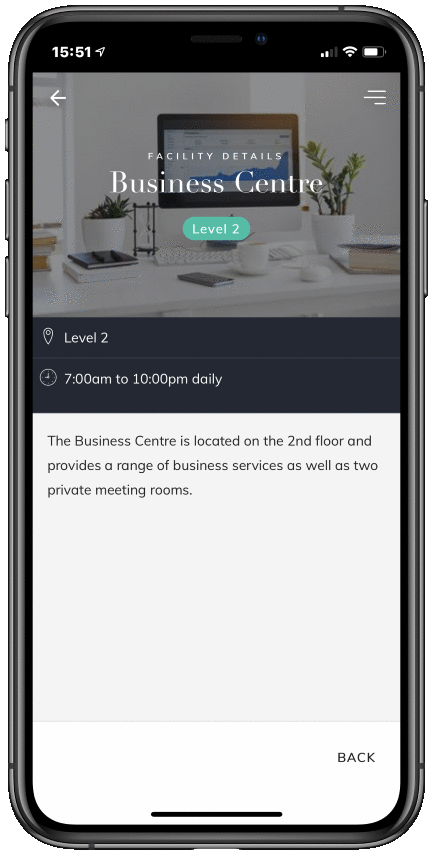 Integrates all your products and services
If you're like many hotels or resorts, you probably have any number of independent systems running your products and services, Like Spa, accommodation restaurants, golf and Gym. These are rarely integrated for the Customer, who has many different places to go and interfaces to handle to make a booking. By making it confusing and difficult to use, guests are less likely to book. GuestAwe integrates all your services so guests can package your offerings or book individually, quickly, and easily with just a few clicks.
By integrating all your different products and services, your customers can go to one place to find and book increasing your sales significantly.
Seamless check-in
When we say seamless, we mean seamless. Guests can fill in their registration form, scan their passport and when a room is ready well send them a key. Our passport software can do everything from simple document capture too much more rigorous checks with MRZ, RFID and even facial recognition. Our software will take into account user preferences and previous requests to allocate the best room for your guests. We even handle upgrades and offers.
Once a room becomes available, we can send an electronic key and even directions to guide your guest to their room.
Of course, this is always customised for you, so you give the guest precisely the experience they deserve.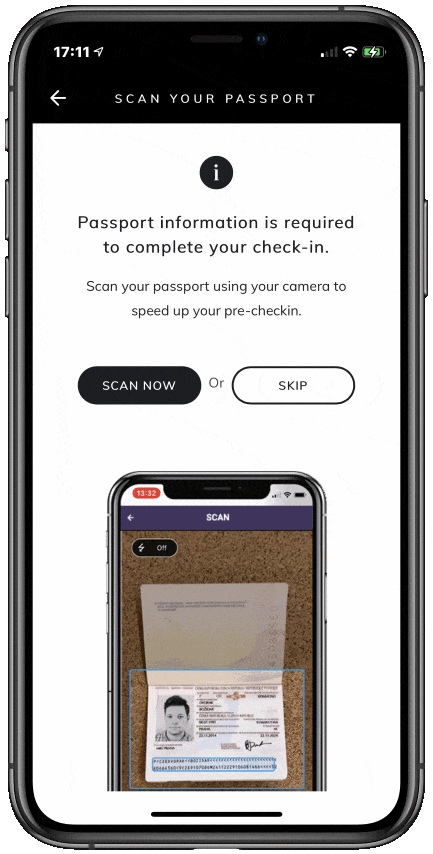 Control Your Room
Controlling the room is good for the guest and good for You.
Not only does the guest get to use their device to control their room, but they get an interface that is consistent, friendly and always available.
Taking the Eco Challenge
Challenge your guests to become an Eco Guru, by gamifying aspects of their stay. By giving guests points for making environmentally friendly choices, guests are getting feedback on the impact of their decisions.
Let your guests grow a seed into a blossoming tree, and reward them for their help. By making your guest part of a bigger issue, you can enhance trust and loyalty. Of course, the GuestAwe staff app will help your staff to support these decisions by instructing the housekeeping how often to change sheets or change towels.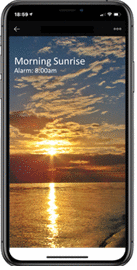 Fully immersive environments
It's long been known that creating the right environment can have a significant impact on wellness, jet lag and good sleep. Give your guests a completely immersive environment by allowing them to create sound, visual and olfactory experiences. Guests can create their own or use some of the predefined creations. For example, allow the guests to experience Christmas in their room, with the smell of cookies and an open Fire, set up warm and fireplace lighting and the sound of Christmas music and a crackling fire to boot; Or allow your guests to wake up slowly by gradually increasing the light and sound over time.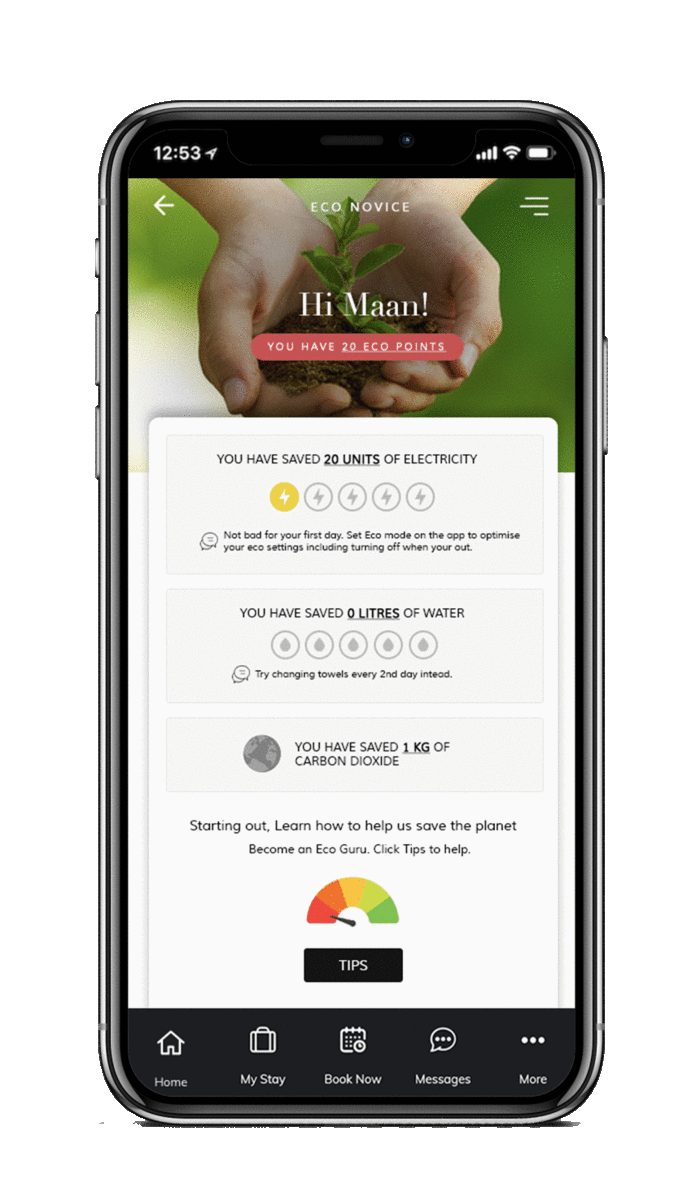 Fantastic customer experience
Whether your guests are booking a taxi, Finding places to go changing their Towels, finding what time breakfast is or finding the way to their room, we make it quick and simple for your guests offering friendly and intuitive ways to work. And because we have a fully integrated workflow guest are always in the loop.
Whatever their nationality, GuestAwe will remove the language barriers by translating seamlessly between your guests and staff.
Pays the bills
Whether its checking-in, checking-out or paying for a meal, the payment gateway makes payment quick and easy. By removing the friction of payment, customers are far more likely to make a purchase. Using your payment gateway, we make sure we never stop a Customer from buying.
Streamline your operations
At the heart of any good customer experience is your staff. We enhance your staff's capabilities by not only making them more efficient but feed them the right information at the right time to make sure they can always serve your guests to the best of their abilities. To do this GuestAwe offers two great tools.
The console acts as the command centre using workflow to make sure all the guest's requests are sent to exactly who needs them. The console works in harmony with your existing systems to enhance their functionality. Take check-in, for example, GuestAwe pulls together information from the PMS, their preferences and other CRM data to make sure they get the best possible room and have it set-up before their arrival precisely the way they want it.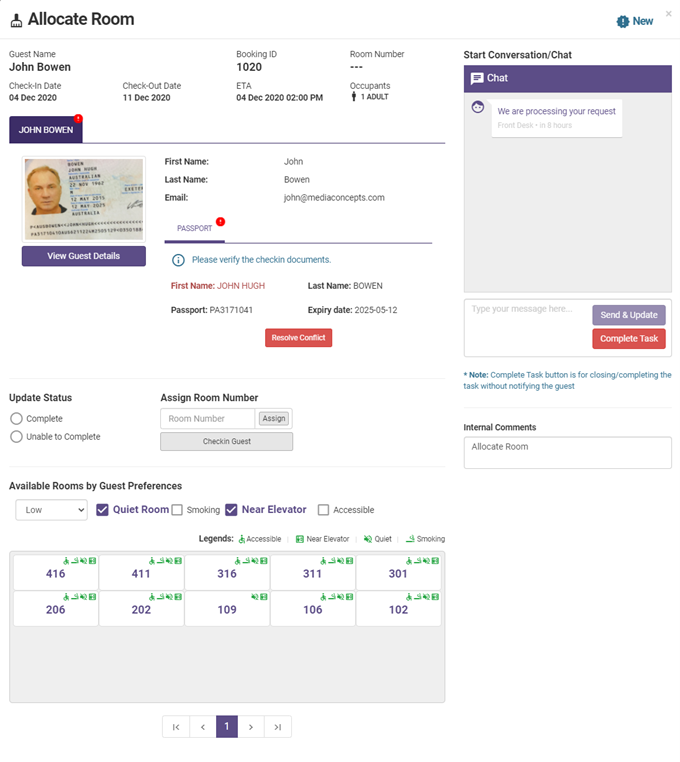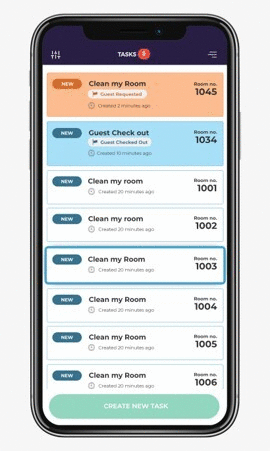 The staff app always allows your staff to be mobile. We make sure the tasks get actioned by your staff in the context of their work. Our algorithm considers priority, location and workload to maximise the benefits to the guest. In addition, the staff app allows communication between staff and guests to be conducted in their own language, instantly translating between people.
What ever your guests needs GuestAwe is here to help.
Download Priscilla and experience it as your guests would.