November 2016
A chatbot is essentially a computer-programmed service, built on a set of business logic and sometimes even artificial intelligence, that you can interact with via chat interfaces using natural language.
Larger hospitality groups like Marriott, Starwood and Hyatt recognise the growing preference for consumers to use messaging apps to interact with brands, and have been experimenting with that as a communication platform since early 2015.
When Facebook launched its Messenger Platform for bots and send/receive API in April this year, the industry started to really pay attention to the possibilities with chatbots. What this opens up is the ability to use images and interactive bubbles with multiple calls-to-action within the chat window. This is particularly useful for displaying hotel images, book buttons etc.
The way hotel guests communicate with brands will continue to shift more and more towards messaging platforms with expectations for immediate responses. When thought through and implemented correctly, a chatbot can automate a significant part of this communication. Of course, an option to chat with an actual person should be available if the conversation goes beyond the capability of the chatbot to provide a meaningful response.
Here are some ways you can use chatbots:
Information
Allow users to find out information about your hotels. For example,
Ask the user where they would like to stay
Display menu (facilities, location, etc.)
Display information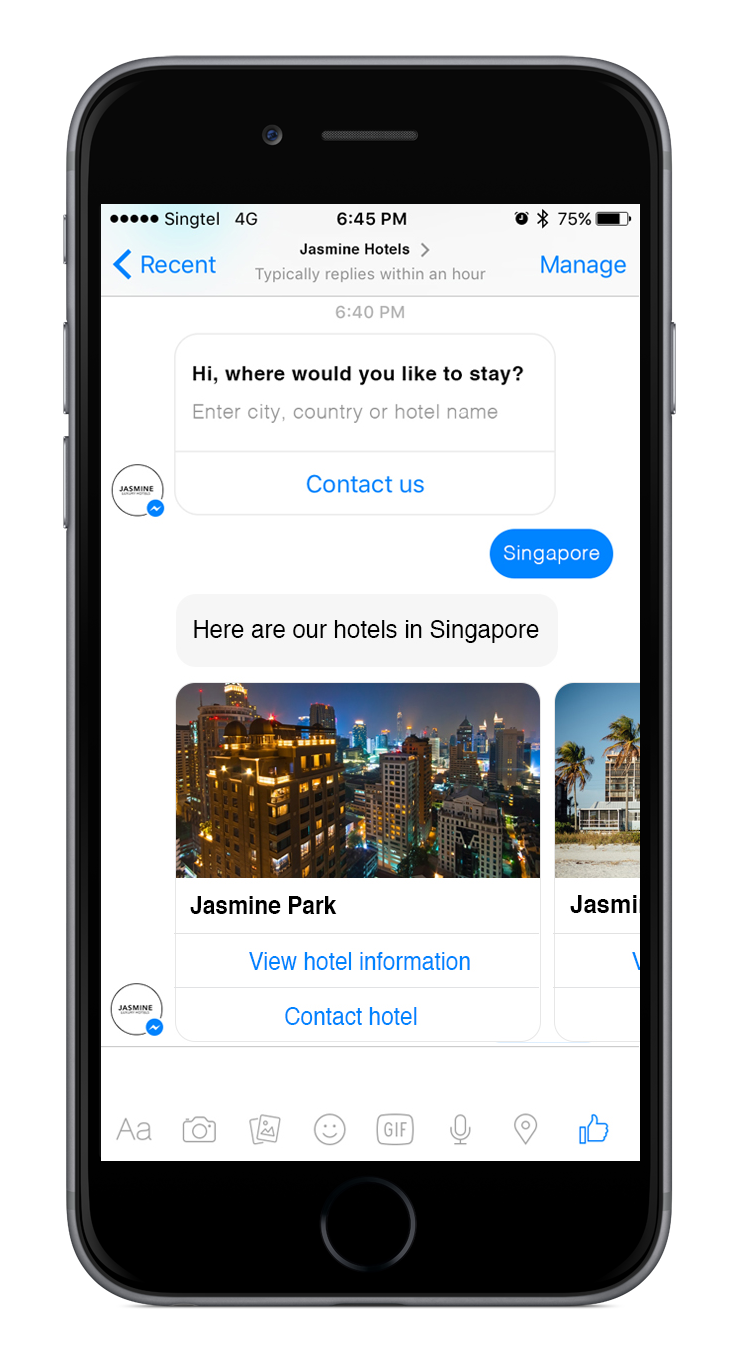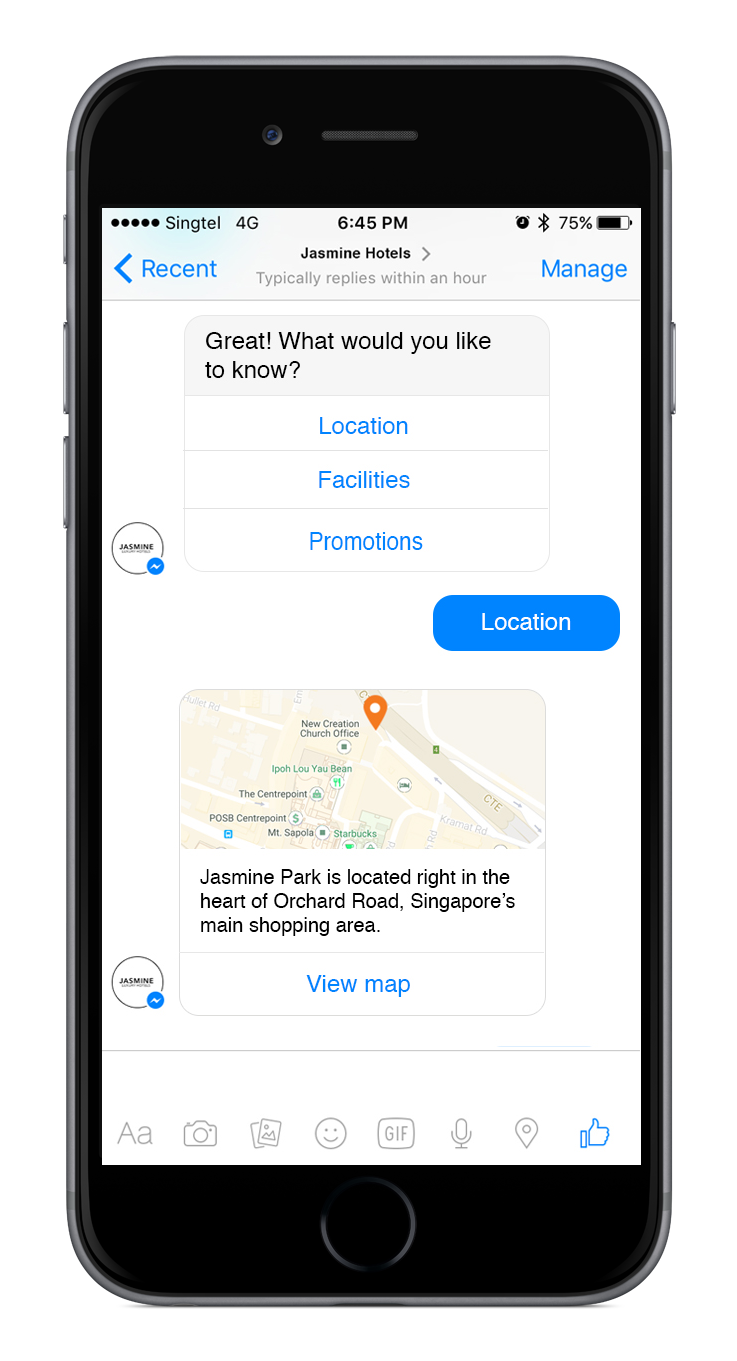 Recommendations
Recommend which of your hotels to visit based on users' criteria. For example,
Ask the user for the type of stay they're looking for
Recommend hotels that match criteria
Display information about selected hotel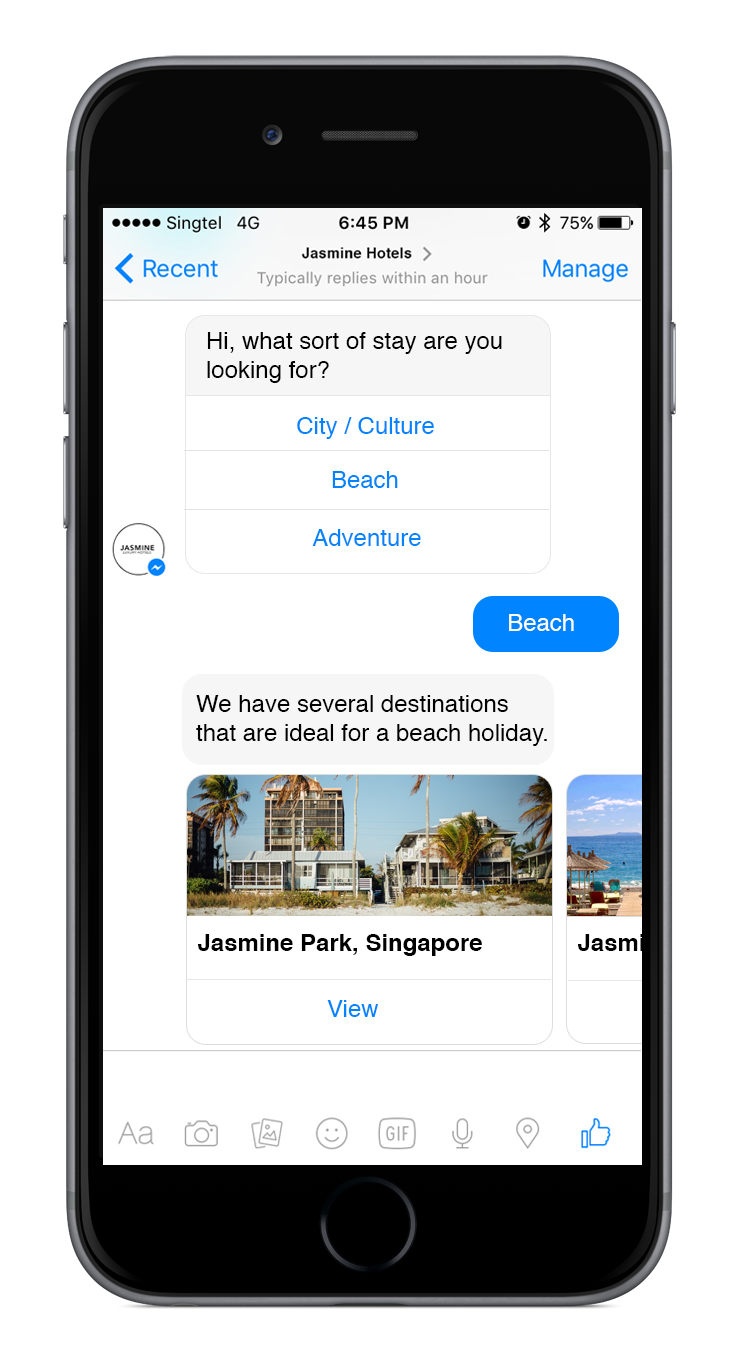 Booking
Allow users to search and book a stay at any of your hotels. For example,
Ask the user where they would like to go
Display hotel options
Ask the user for stay dates
Display room options
Begin booking journey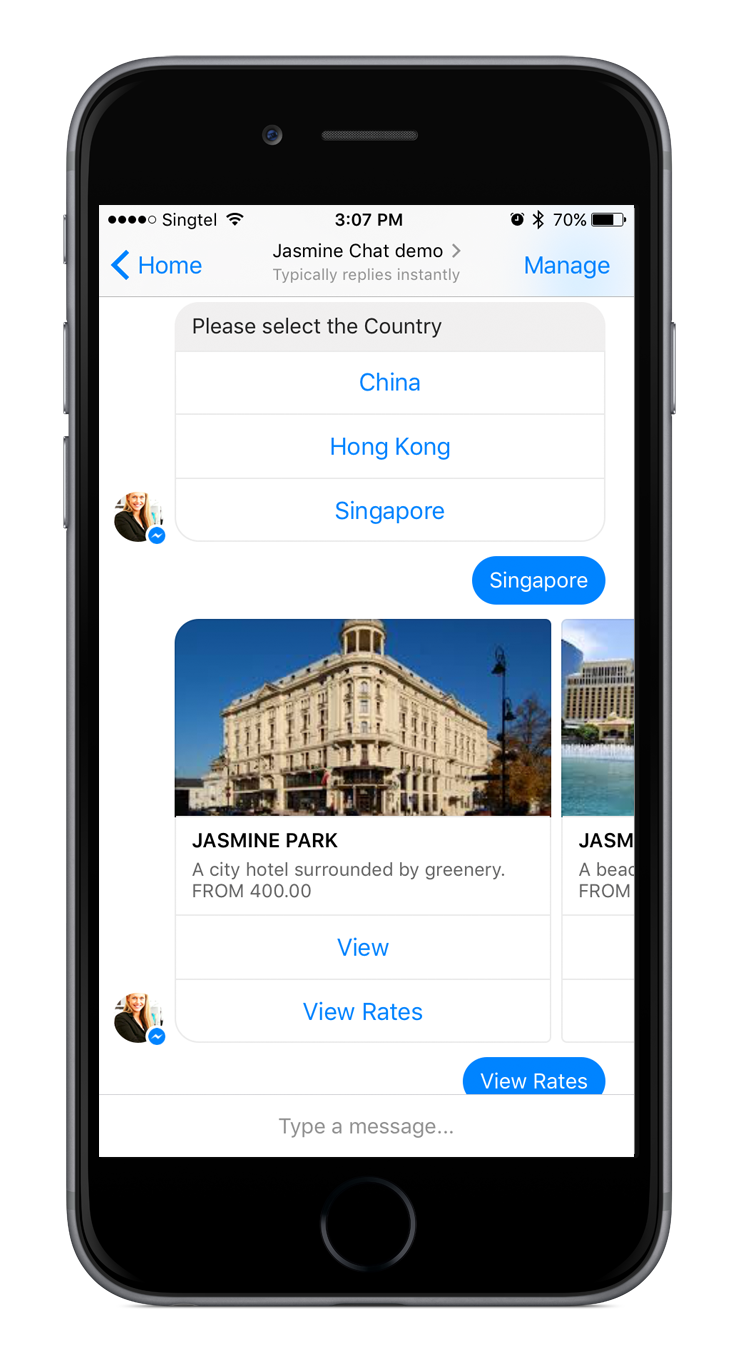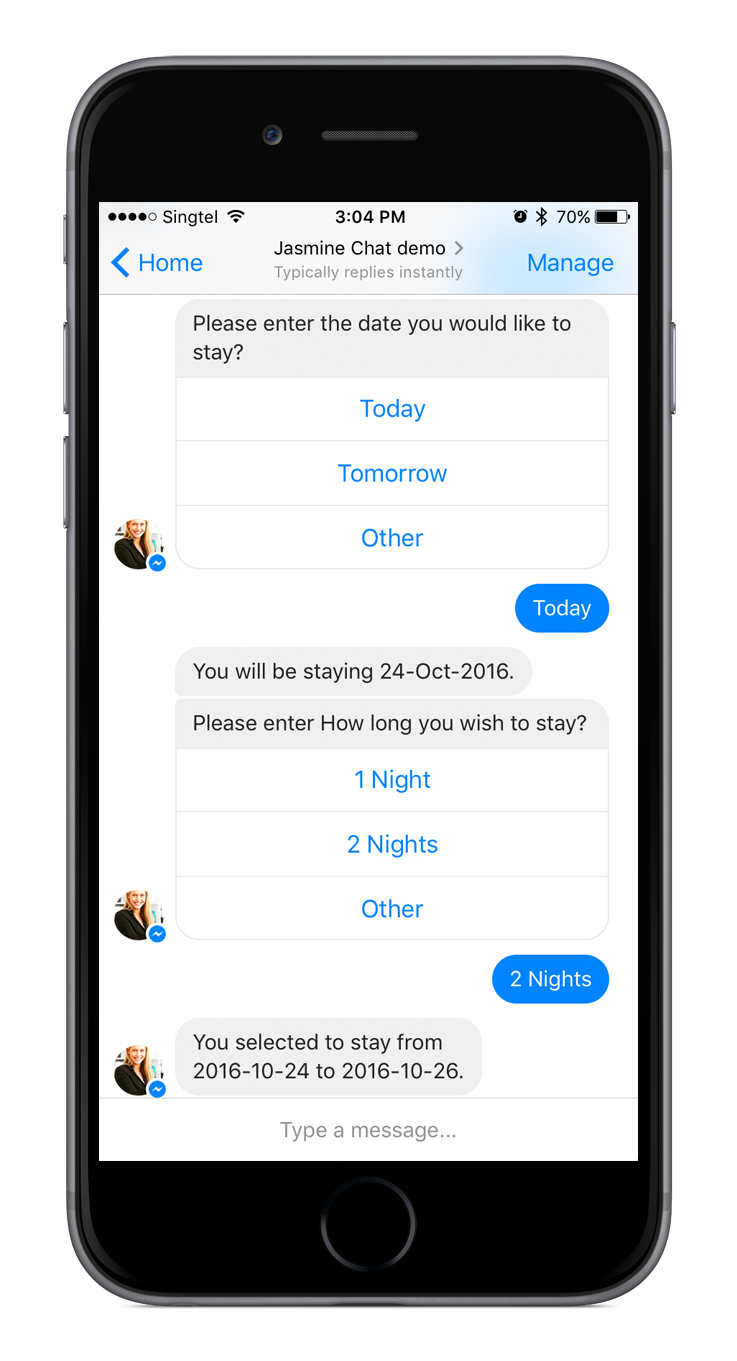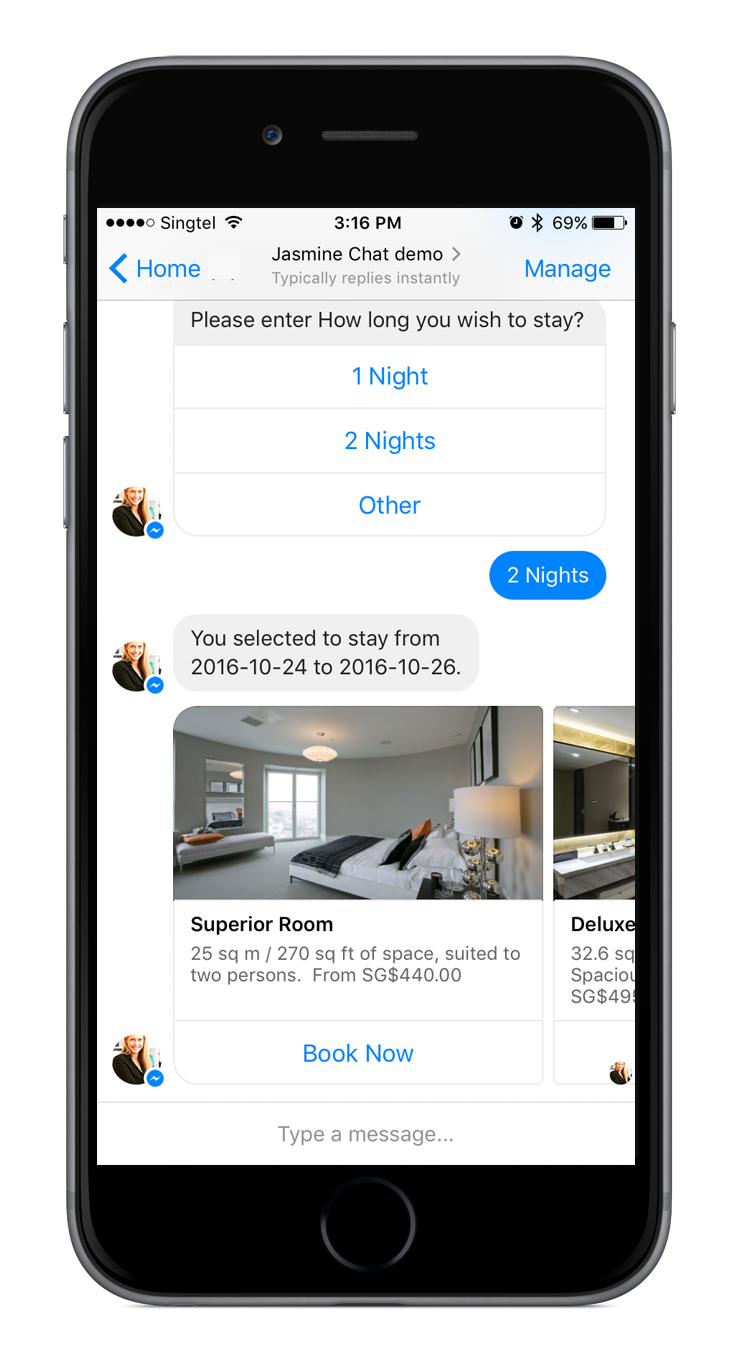 If you feel like jumping on the bandwagon and exploring the use of chatbots in your guest engagement strategy, drop us an email at info@mediaconcepts.com. We'll also be more than happy to show you a prototype that we've built as a demo of how a guest might make a hotel booking through Facebook Messenger.