Your website is your most cost effective channel for driving bookings. Maximise your direct online revenue by creating a booking interface that not only reflects your brand, but also offers you the greatest flexibility in customising the user experience.
MediaConcepts approaches the design and development of your online booking engine in the same meticulous way we do your hotel website. We begin with a proven framework and adapt that to your business requirements and guest profile. The result is a fully customised booking experience that is deeply integrated with your property management system (PMS) and/or central reservations system (CRS). This way, you get to maintain your rates and availability in a single place, and we simply fetch these as and when your guests do a search on your website, and send bookings directly into your PMS.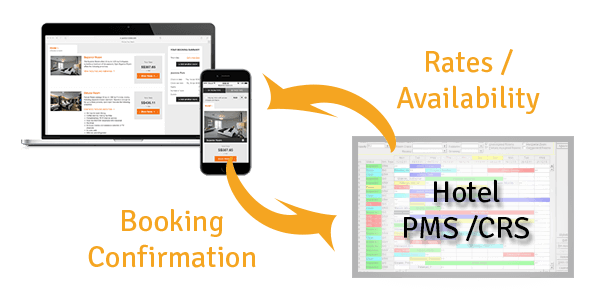 Jasmine Booking is part of Jasmine WebSuite, a digital platform that we've developed specifically for the hospitality industry. By taking different components within Jasmine Booking and combining them with a customised design, we are able to create a solution that helps you drive conversion and revenue. We don't charge any transactional fees so you don't have to worry about growing costs as your direct online bookings increase.
To help our clients stay ahead, we are continually evolving Jasmine Booking to take into account technological best practices, changes in user behaviour or even disruptors in the industry. An example is building a chatbot to allow your guests to make a booking through Facebook Messenger.
We also treat the integrity of our clients' data with utmost importance. We continually review and update our security protocols to ensure that you and your guests are protected from potential security threats.
Responsive design
Personalised recommendations for upgrades/add-ons
Integration of price check tools
Currency converter
Payment integration
Social logins
Re-targeting of abandoned bookings
Confirmation e-mails
Pre-arrival check-in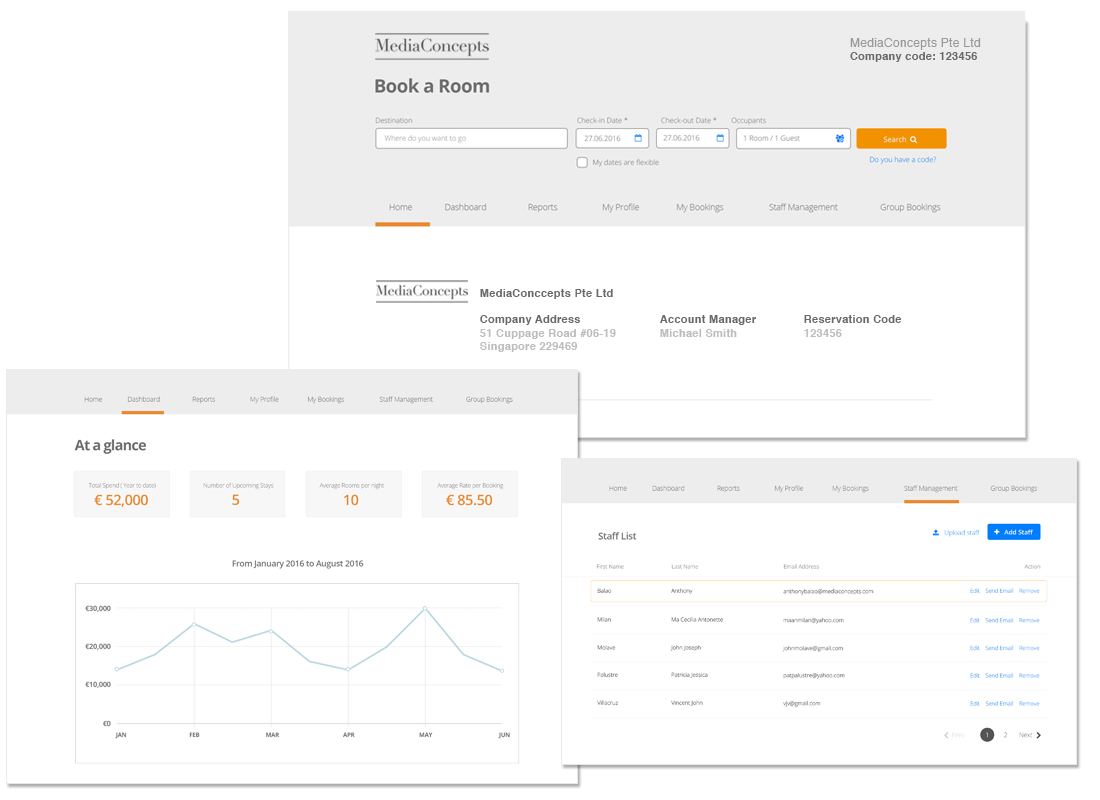 Corporate customers want a fuss-free booking process.
Jasmine Corporate is an extension of Jasmine Booking. With Jasmine Corporate, your corporate customers can manage their traveller profiles and bookings, and get access to reports related to total spend and travel patterns for their company. It is also easy for their travellers to book a stay at any of your properties at pre-negotiated rates. Bill-back options can be configured to allow for authorised travellers to charge their accommodation expense directly to the company.
Large groups and events can be difficult to manage.
Another extension of Jasmine Booking is Jasmine Groups. This module simplifies the process of managing large groups for event organisers. It allows them to upload multiple bookings in a single go, while giving individual guests the flexibility of managing any changes to their booking details.